Yesterday was Max's original due date. Luckily, we didn't have to wait that long to meet him.
We've gotten a good load of sympathy cards, which I always appreciate, but this one especially struck me.
It's from an old friend I met in 5th grade (Katie) and her mom: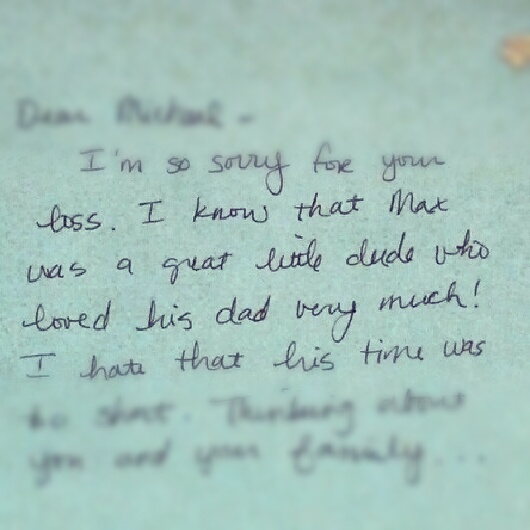 Back when Max was in the NICU and everything was alright, and everyone was assured that he'd be coming home one day, I was just hoping that he'd be with me in time for football season. We could sit in our Cowboys gear and be buddies and cuddle and watch all the games. Unfortunately, we never got that chance.
But in his short time, Max did become everything I ever wanted in a son… a great little dude who loved his dad very much.